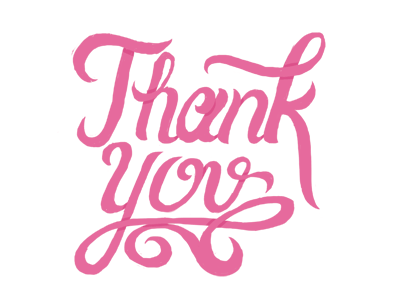 goodreads gadget image
Smiles (de
You know, add extra links and graphically revamp it so that it wont look like the regular ones. Will I need a html knowledge for this?
Answer
There are probably orangutans who could be more quickly trained in html proficiency than I, but I've still managed to put together my little blog with ease. Fortunately, most of the popular blog sites are designed for those with little knowledge about website design or expertise in html. Blogger, Tumblr, Wordpress, Xanga, and other sites have templates / layouts that can be simply modified and customized. You can upload your own background image if none of the ones available appeal to you. I use Blogger, and I have one of my own paintings as my background. It did take a bit of trial and error to decide on a painting that could be tiled to cover the entire background without being too distracting, and once I settled on the one I wanted to use, I had to resize it a bit. All in all, it took about ten minutes.
Several websites free or inexpensive templates / layouts that you can use in place of the standard ones that come on Blogger, Tumblr and the like. The instructions for how to upload them onto your blog are usually clear and easy to follow. It normally just involves either copying and pasting a code, or downloading the template onto your computer and uploading it onto the blog. I had considered using a template from The Cutest Blog on the Block, but since I knew my site would be badly neglected during the school year I didn't see the point in spending money on it. I just went with the "ethereal" template. Some of the designer templates can be a bit trickier to tinker with and individualize, and you might need a bit of patience to get yours to look just how you want it to. There are tutorials on the Cutest Blog on the Block (linked below), YouTube, and numerous other sites.
My blog is about a 100 miles from awesome, but since it's the only one I currently have, I'll show it to you anyway and give examples of what I did to make it more representative of me. Maybe it will give you some ideas for your blog. http://thesoultodare.blogspot.com
After choosing the template and the background, I customized the font and color of the header, and selected the colors and font for the rest of the blog. I wanted the site to be a place where I could advocate Hodgkin's Lymphoma awareness and provide resources for it, so I added links. On Blogger you just select "add a gadget" and then either choose from the Blogger menu or press "add html" for an external widget. If you want a list of links, you select that from the menu then paste them in one at a time. I'm a
music
ian, so I wanted to share my music. If you're also a musician and your songs are on ReverbNation, SoundCloud, BandCamp, or similar sites, you can customize a widget with your playlist and embed it on your blog. I added my ReverbNation. Next, I uploaded some more paintings and one portrait of myself using the Photobucket embed html, and a "logo" at the bottom at the blog (also from Photobucket.) I added the "follow me by email" tab, blog labels, blog archive, and a search bar. I embedded the LA Times, Pinterest, a Mixpod playlist, Formspring, Shelfari, quotes from my account on GoodReads, and the widget for the Met. It sounds like a time-consuming process, but it took all of about 90 minutes start to finish, and that was while sick with pneumonia and moving at a turtle's pace.
There are many sites that have widgets that can be embedded on your blog, so do a bit of searching for ones that you'd like on yours. Check out WidgetBox. Figure out the kind of vibe or tone you want your blog to have and the purpose of it - random musings, fashion, philosophizing, DIY, or whatever - and then go about creating it. Consider adding links that are personal to you. Make a playlist on ExFm, Playlist, Mixpod, or another site of that ilk and embed it. Add photography and paintings that are yours, or are ones you admire.
Have fun!!! I hope this answer is helpful. Ha, I'm writing it at like 3 in the morning to unwind my mind for the night, and am now half-asleep while typing. Apologies if this has a ton of typos and rambles!
~ skylark : )
War book title. Has to do with Atom Bomb in New Mexico?
Tyler
Well I think it's the same book. I know there's this book that starts off like these kids were outside and a bomb went off I think and they were running back to their house but one of them didn't get there in time and died. Further on in the book the kid discovers that this other kid who he had thought to be his friend was actually a spy after he finds out his family is raising German Shepards and he ends up getting chased and climbs down this mountainous area and gets shot at by the kids father and a helicopter comes and kills the father and the boy. Any help is appreciated.
Oh by the way the cover of it has a kid wearing sunglasses with an explosion in the reflection.
Any idea what the name is?
Answer
"The Gadget" by Paul Zindel
http://www.goodreads.com/book/show/474403.The_Gadget

"After Steven's brother Jackson dies from airplane bombings over their house, his mother decides that it would be best if he moved with his father to his new job. His father, who is a physicist, is assigned to a top secret project, with other talented scientists near Los Alamos, New Mexico, involving the nuclear bomb that will hopefully end the war. ...On his first day of school, he meets a young man just a few years older named Alexei. Alexei lives off the base a few hundred yards away but still attends base activities because his father supplies guard dogs to the guards at the base."
Powered by Yahoo! Answers